Search results for: "Government"
NO SLANDERING OF MUSLIMS!
Responsible Author: Wisuschil - Media & Law | Munich/Vienna, 09/05/2019, 22:55 Time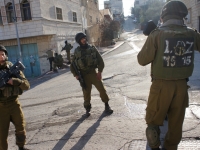 Wisuschil - Media & Law -
The so-called Anti-Semitism Report 2018 of Austria's former Federal Government followed the repressive lines of right-wing nationalist governments in Europe, which aimed to stigmatize certain population groups and political campaigns by denouncing, defaming, and discrediting them.
With its Islam Law, the preceding coalition government of the Social-Democrats (SPÖ) and the People's party (ÖVP) already set the direction by subjecting certain groups of the Austrian population to special laws. Thereby, the policies of all major Austrian parties impute certain religious or political attitudes, often supplemented by racist cultural attributions, primarily to people of Turkish or Arabic backgrounds. This imputation/ascription is ultimately identitarian because the attitudes and origins of population groups are deliberately constructed and linked.
Queens Speech
Responsible Author: Daren Frankish - UK Gov | London, 08/28/2019, 16:45 Time
USPA NEWS -
The Prime Minister has announced plans to bring forward a new bold and ambitious legislative agenda: helping the NHS, fighting violent crime, investing in infrastructure and science and cutting the cost of living.
| | |
| --- | --- |
| | RAHMA-SOPHIA RACHDI |
| | Daren Frankish |
| | Ruby BIRD |
| | Yasmina BEDDOU |
| | Roberto Magni |