Search results for: "France"
GEORGIA ISRAEL UAE QATAR & SAUDI ARABIA
Responsible Author: Jedi Foster P/O Rahma Sophia Rachdi | Paris, Washington DC, 11/15/2020, 00:46 Time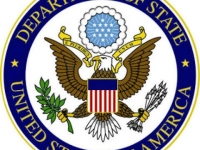 USPA NEWS -
Senior State Department Officials Previewing Secretary Pompeo's Travel to France, Turkey, Georgia, Israel, the United Arab Emirates, Qatar, and Saudi Arabia We are publish the exchange, (full text of the conversation ) of Mike Pompeo and moderator, at office of US Department of State, Washington DC as regards of the Secretary's future trip tour in Europe and Middle Eastern countries. MODERATOR:  Hey, good morning, everybody.  Thanks for joining us.  Welcome to this background call previewing Secretary Pompeo's trip to France, Turkey, Georgia, and several locations in the Middle East which the Secretary announced this past Tuesday.  Just a reminder, this call is on background and is embargoed until the call is completed.  I would emphasize upfront that the purpose of this briefing is to discuss the upcoming trip, so I would ask that you keep questions focused on that.  We have very limited time for the call today, and I apologize in advance if we can't get around to everyone's questions.  I see there are quite a number of folks dialed in this morning.
SO CALLED BUBBLE CONTRACTS
Responsible Author: Jedi Foster P/O Rahma Sophia Rachdi | Paris, Washington DC, 11/15/2020, 00:26 Time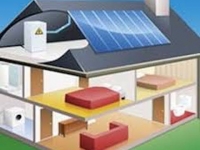 USPA NEWS -
Since the early 2000s, the state has supported the development of renewable energies through guaranteed purchase tariffs for producers. The Government plans to review, among these contracts, those which benefit from a remuneration manifestly excessive in relation to the investment made, weighing excessively on the public accounts, to bring it back to a more reasonable profitability. These adjustments will concern a small number of contracts among the largest signed between 2006 and 2010. In total, a few hundred contracts out of the total of 235,000 photovoltaic contracts signed will be affected. A case-by-case review clause is provided to study each individual situation and adjust the system according to the economic situation of the projects as closely as possible. Thanks to the savings made, new renewable energy production projects will be able to benefit from support to support their development.
| | |
| --- | --- |
| | Daren Frankish |
| | RAHMA-SOPHIA RACHDI |
| | Ruby BIRD |
| | Yasmina BEDDOU |
| | Aurangzeb Akbar |